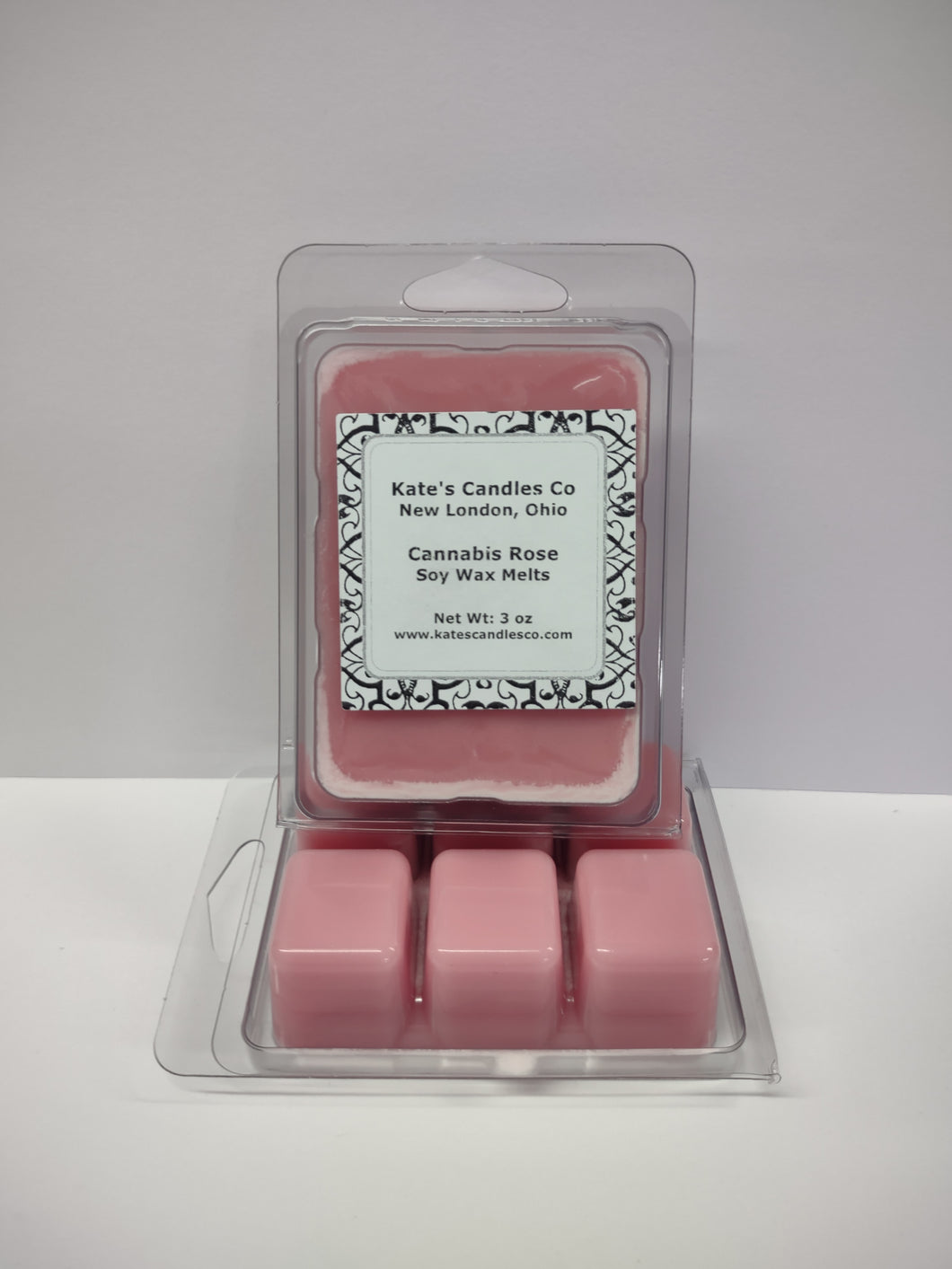 Cannabis Rose Soy Wax Melts
Our Cannabis Rose soy wax melts are a unique, and absolutely fascinating!  The blend of Bulgarian rose, pomegranate flower, bergamot, cannabis accord, sheer jasmine, dark chocolate, white musk, patchouli, and oolong tea. 
Our Cannabis Rose soy wax melts are handmade with natural soy wax, premium fragrance oils & candle dye. Hand poured into 3 oz wax melt clamshell for easy storage & effortlessly filling your wax melt warmer. All of our soy wax melts are highly fragrant and have an exceptional burn times. A great way to add to your home fragrance collection. Our soy wax melts work perfectly with all electric and tea light wax warmers.
The Cannabis Rose Soy Wax Melts was built with people like you in mind. Something to keep you happy. Every. Single. Day.

Inventory Last Updated: Dec 07, 2023