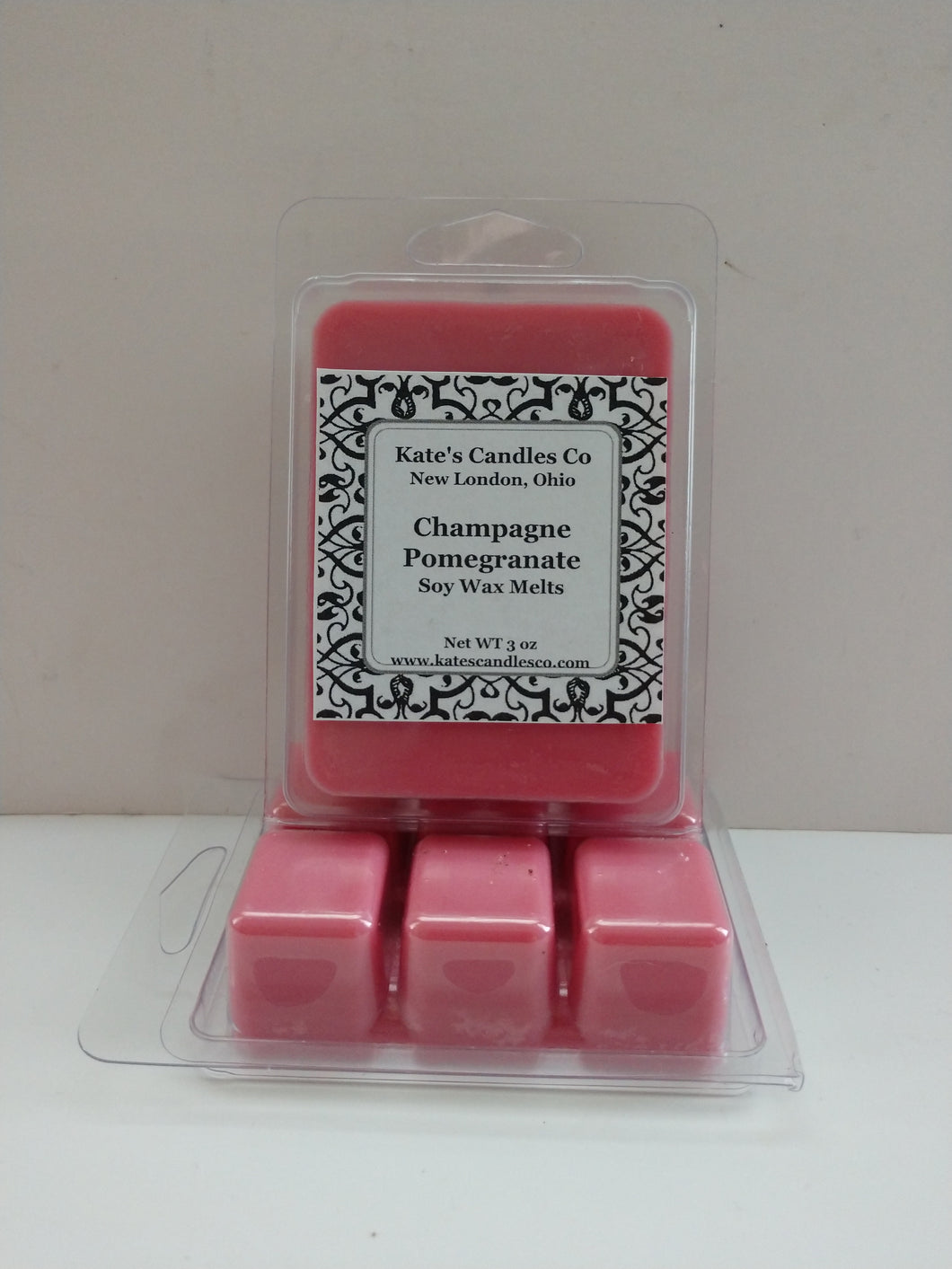 Champagne Pomegranate Soy Wax Melts
This fragrance is a sparkling bouquet of grapefruit, lemon & orange blended with fresh tones of red fruit and a twist of crushed pomegranate seeds in this lively scent. Hints of green foliage are freshened with a blend of crisp aldehydes to reinforce the sparkling top note. 


All soy wax melts are made with natural soy wax, premium fragrance oils & candle dye. Hand poured into 3 oz wax melt clamshell for easy storage & effortlessly filling your wax melt warmer. All of our soy wax products are highly fragrant and have an exceptional burn times. A great way to add to your home fragrance collection. Our soy wax melts work perfectly with all electric and tea light wax warmers.
Products Details
Natural Soy Candle Wax
Premium Fragrance Oils
Candle Dye
3 oz Clamshell Container
Free Shipping On Purchases $35 or More!
Imagine if you could be satisfied and content with your purchase. That can very much be your reality with the Champagne Pomegranate Soy Wax Melts.

Inventory Last Updated: Oct 01, 2023