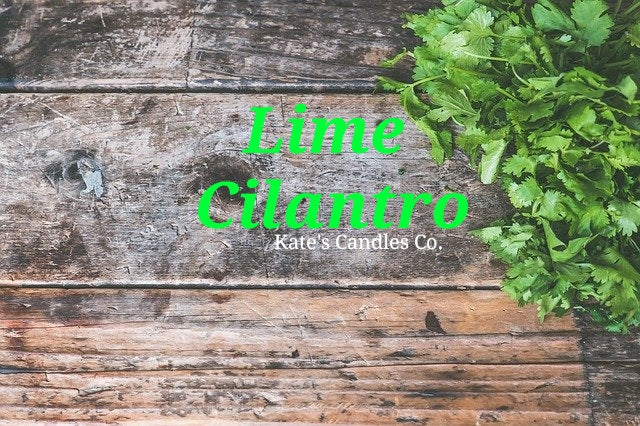 Lime Coconut Verbana Soy Candles and Soy Wax Melts
Regular price $12.00 Sale
Our Lime and Cilantro scented soy candles & soy wax melts are a clean, refreshing scent that has a citrus lime blend with slight hints of jasmine & a background of musk and woodsy notes.
Your Lime and Cilantro scented candles & wax melts will be handmade completely fresh when you custom order. All of our candle scents in our Custom Candle Scents collection will be handmade when you order ensuring you that you are experiencing a fresh new scent every time you burn your candle scent.
All of our candles and melts are handmade with 100% USA soy wax, premium phosphate free blended fragrance oils and candle dyes. Each candle is given a organic hemp candle wick to ensure a smooth clean burn each time you light your candle. Our scented candles are non-toxic and will never leave unsightly black soot deposits on your home surfaces. 
The Lime Coconut Verbana Soy Candles and Soy Wax Melts is a sensational customer favorite, and we hope you like it just as much.

Inventory Last Updated: Sep 28, 2023