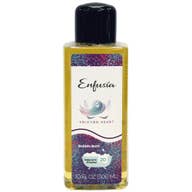 Unicorn Heart Bubble Bath
Regular price $11.00 Sale
Unicorn heart bubble bath is as fun as a magical dream, our bubble has a light and fruity scent.
Unicorn bubble bath contains enough for up to 20 baths of bubbly fun! 
Milder foaming agents used to prevent skin irritation while giving you a luxurious bath experience.
10 fl oz (300 ml).
To get 20 baths, use .5 oz (1 tablespoon or 3/4 capful) for each bath.
Made in United States of America
The Unicorn Heart Bubble Bath is evocative, to say the least, but that's why you're drawn to it in the first place.

Inventory Last Updated: Oct 01, 2023